Bluee Levels: Talk More, Pay Less
What is Bluee level
Your Bluee level shows the rates with which you are calling. You can now talk with lower rates by changing your level. There are two levels: Blue and Gold. Calling rates are changing depending on your level:
✓

Blue Level

- regular rates
✓

Gold Level

- lower than regular rates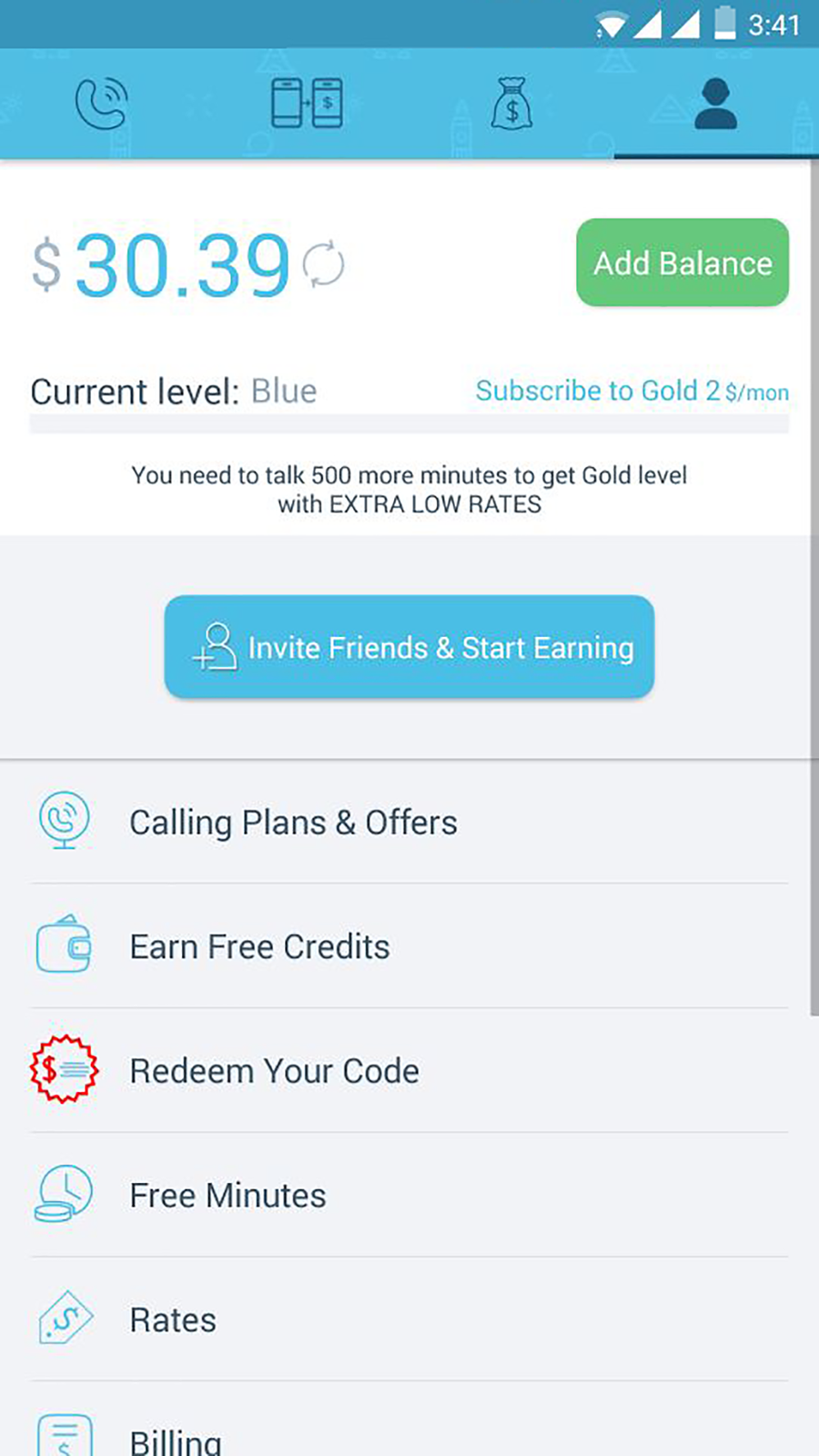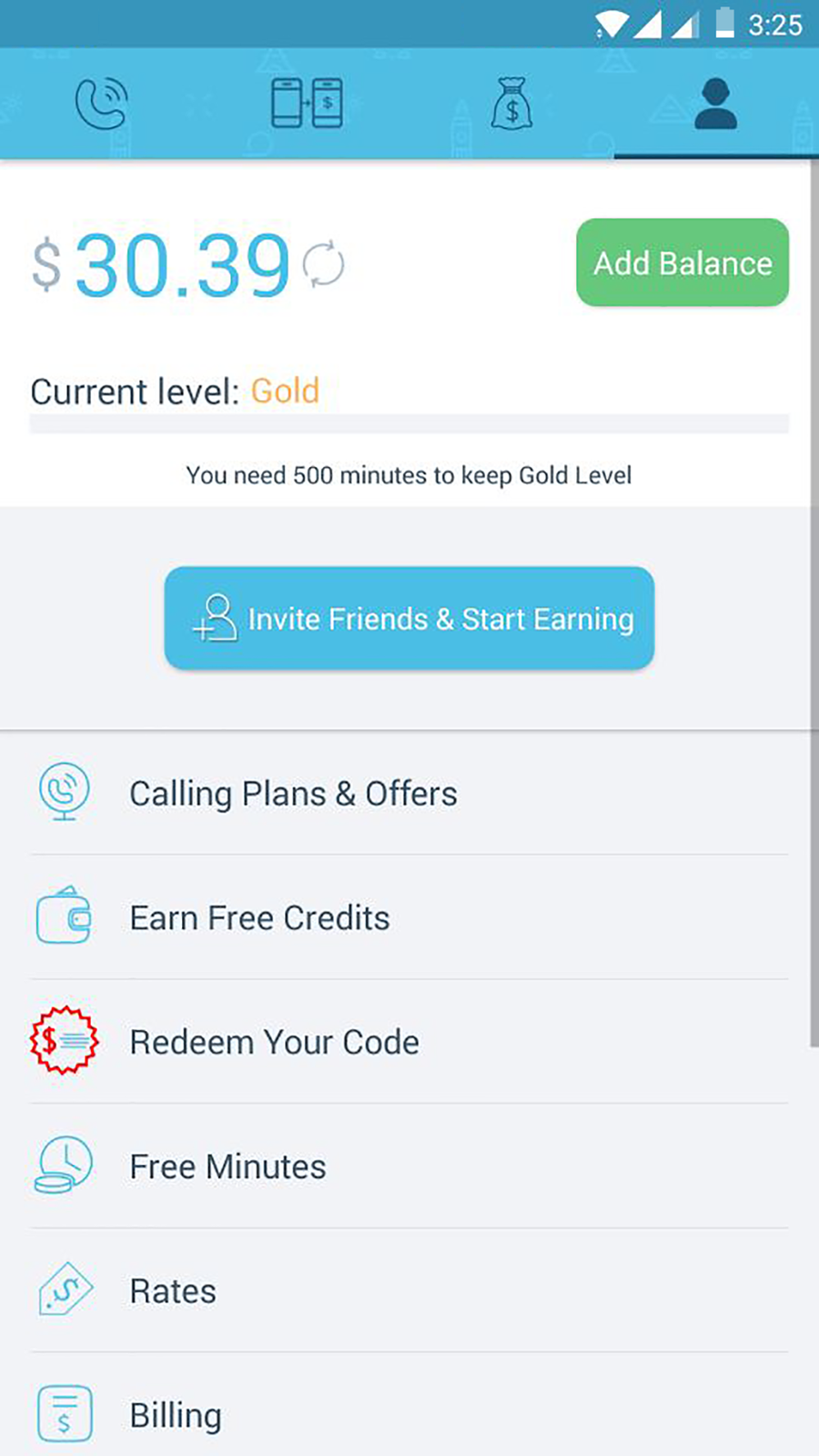 How to change your level
1. Subscribe for your Level
You can change your level by subscribing to Gold level $2/month

2. Talk more, Get your level
You can change your level based on the minutes you talk. Talk 500 min within 1 month and get Gold Level for next 30 days.

Check out your rates by going to "Rates" in your Bluee app.